About us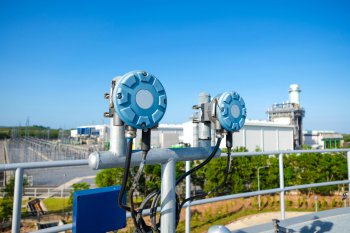 Comapny MD projekt s.r.o. was founded in 2009 by employees with many years of experience in the field of electrical installations and instrument and control, especially in the energy and petrochemical industries. Thanks to the company's cooperation with renowned partners and strengthening of know-how, the scope of activities provided by the company expanded within several years and a strong position on the market was built.
The portfolio of our customers has gradually grown by significant names; at the same time, the necessary technical and personnel background has been established in the company.
We are flexible and our team can currently provide everything from the implementation of a small project for private investors to demanding investment projects for major industrial customers. We implement projects according to the needs of our customers.
We are able to provide everything from studies and analyses, elaboration of projects and implementation documentation, through delivery of equipment, development and implementation of software, up to installation and complete testing at the customer.
The scope of our activities, of course, includes the delivery of all necessary documentation in accordance with legislative requirements, operator training, and technical support, including the provision of warranty and post-warranty service.
Company Strategy
To be a reliable supplier of design and implementation activities, engineering services in the field of measurement, regulation, and electrical systems, including the supply of equipment and materials.
To provide services for customers with an emphasis on the quality of work, fulfilment of contractual and legislative requirements while complying with the rules of business ethics, focus on customer's needs, and fulfilment of financial indicators of individual orders.
To carry out all activities of the company in accordance with the company's internal legislation and standards relating to the performance of the work, with regard to environmental protection and health and safety at work.
To direct the company's management with regard to the future development of business areas, gaining new markets, and expanding the professional knowledge of the company's staff.
To be a demanding employer, but at the same time respecting and appreciating the contribution of each individual so that the company's goals are in line with the needs of the employees.
To be a demanding but at the same time a serious partner for suppliers in the course of business cooperation, a partner strengthening the awareness of responsibility for the quality of work and environmental protection, and creating preconditions for environmentally friendly behaviour and requiring safety and health at work.
Continuous respect and fulfilment of legal and other requirements that apply to us, including those in the field of environmental protection and health and safety at work. Their continuous review and implementation of new requirements or changes in company legislation.
Honest behaviour: We respect honest behaviour as a fundamental moral value.
Všeobecné obchodní podmínky